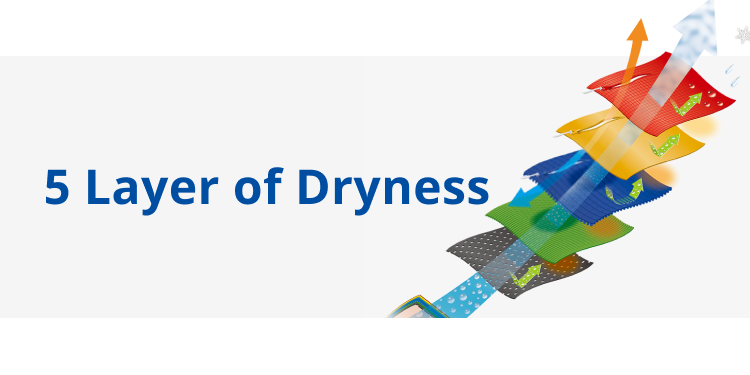 In the mountains, getting wet is inevitable
Outdoor enthusiasts are as unique and varied as their adventures in nature, but they all have one thing in common: in the mountains, getting wet is inevitable. Even if you're wearing raingear to protect you from extreme weather, it's impossible to avoid getting wet 100% of the time -- not only from the elements when the weather goes south, but also from your own exertion. Whether the moisture is coming from perspiration, mist, or rain, Finetrack has you covered with our unique 5-LAYERING® system.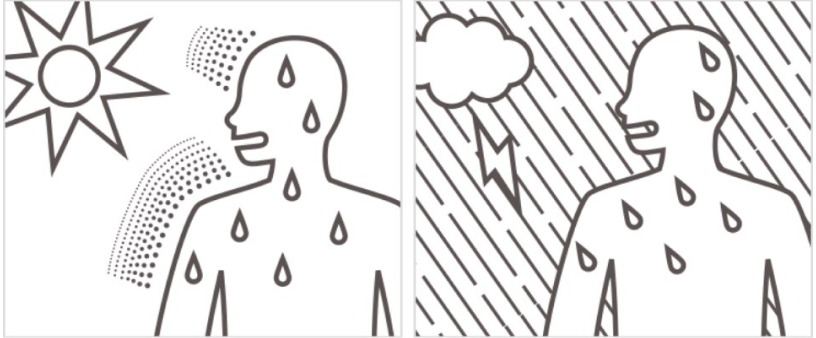 When wet, we rapidly lose energy
Avoid the vicious cycle of heat and energy loss with Finetrack's 5 LAYERING® system. Thermal conductivity of water is about 25 times higher than that of air, so we rapidly lose body heat when wet. Then we expend too much energy trying to maintain body temperature. Proper layering and moisture diffusion away from the body helps you stay dry and comfortable while helping you conserve energy that is better spent on your outdoor adventure.
So we propose the 5 LAYERING® system
Finetrack developed the 5 LAYERING® system with all of this in mind and is dedicated to continuously refining our specialized fabrics and their unique functions -- to better protect you from moisture from the elements while, at the same time, efficiently transmitting perspiration away. Our mission is to keep you dry because a dry hiker is a happy, comfortable, and energy efficient hiker, indeed.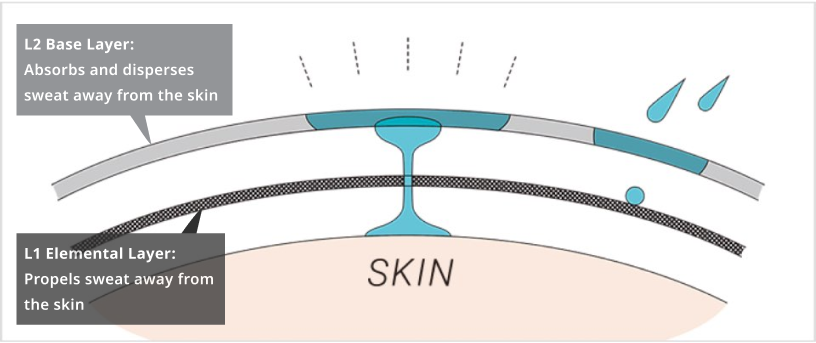 Dry Skin, Dry Clothing5 LAYERING®
Among the many benefits of Finetrack's 5 LAYERING® system is perhaps the greatest benefit of all: the synergy created by layering garments designed to specialize in different functions. Keep moisture away from the skin, prevent rapid body heat loss, maintain comfort, performance, and safety -- a single piece of clothing can't do it all, but our unique 5 LAYERING® system can. The whole is greater than the sum of its parts with Finetrack's synergistic protection.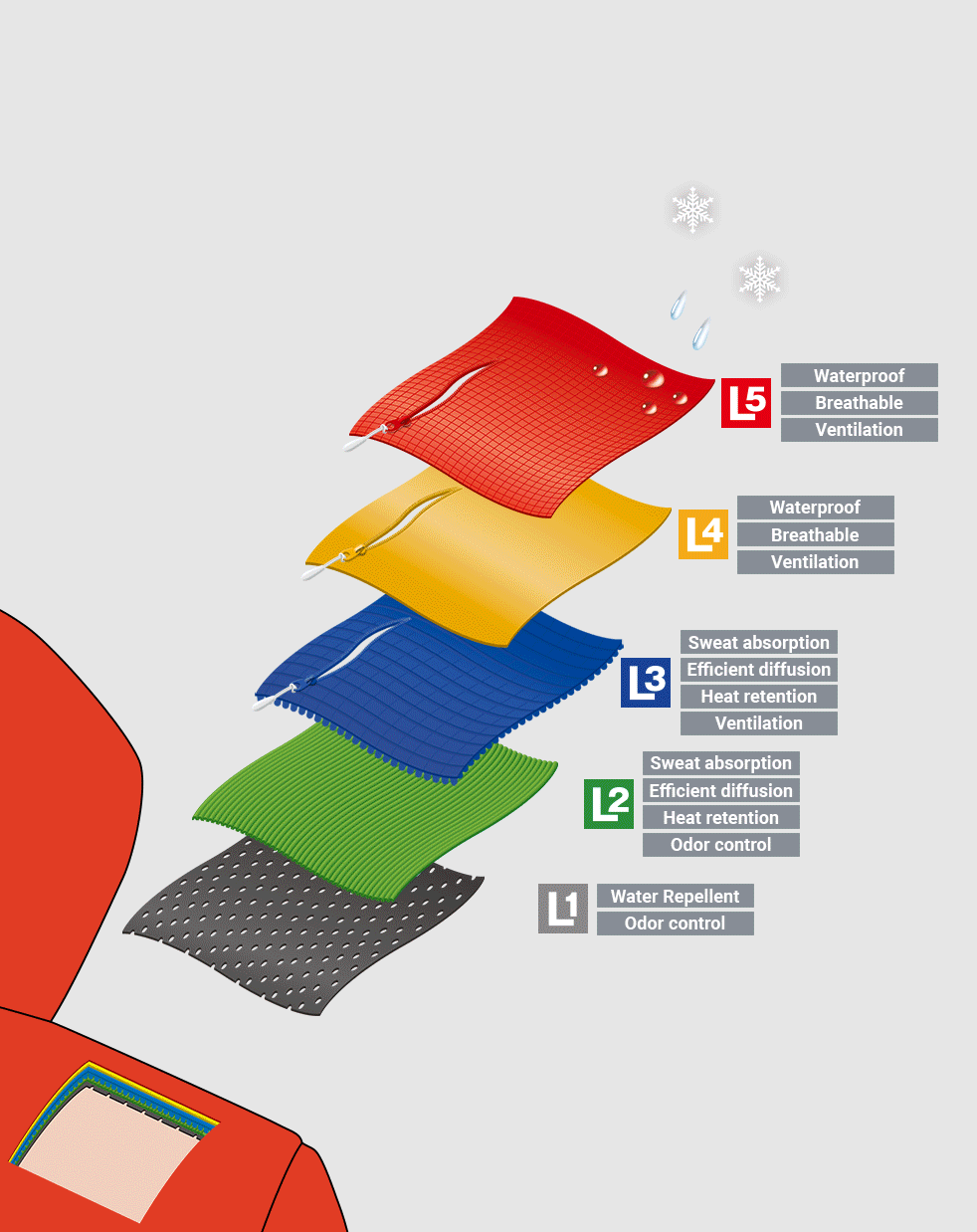 Experience the Synergistic Benefits of Finetrack's 5 Layer System®
Learn more about each layer below!